Catalyzing
Wellbeing &
Impact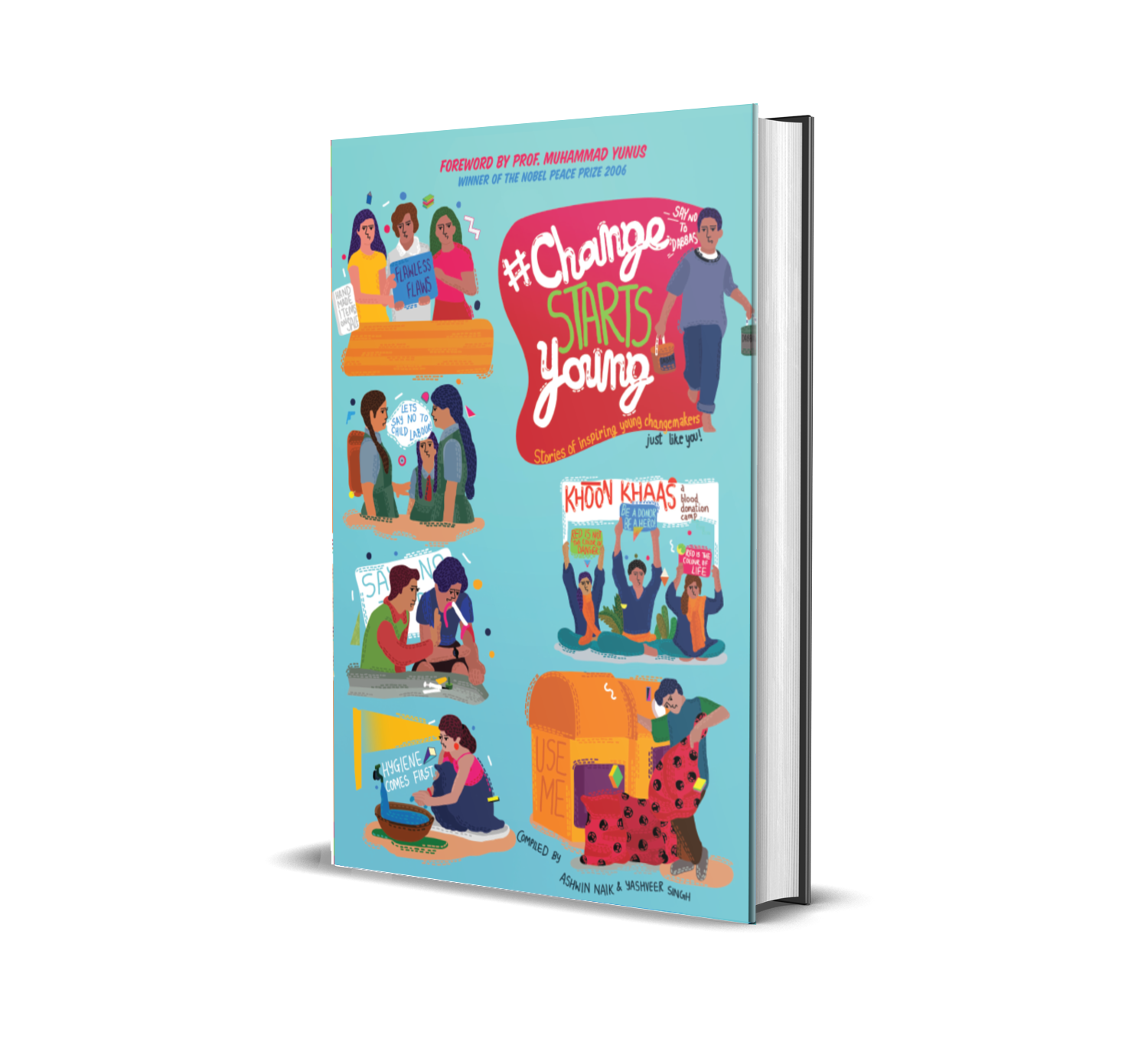 A Must Read


for Entrepreneurs,




Practitioners &




Policy Makers

Read the REVIEWS
Get a copy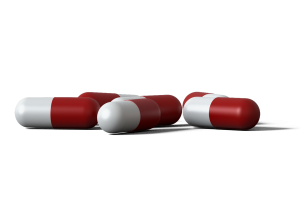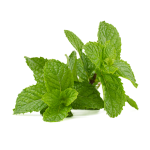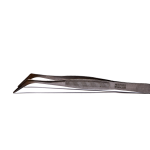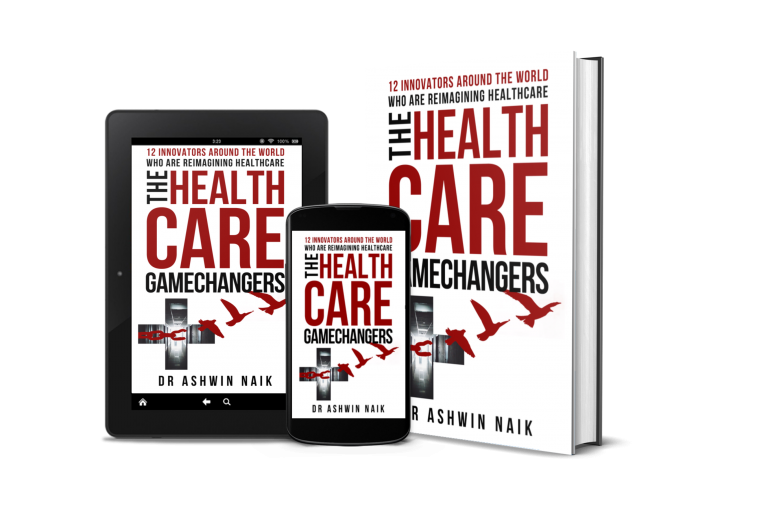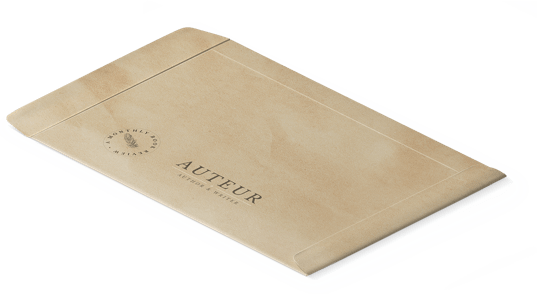 Rashmi Bansal, Author


"This is not a book, it is a matchstick




which can ignite the lamp of change.




Buy it, read it, share it, gift it!


Inspire a young mind today!!"
Read the REVIEWS
Get a copy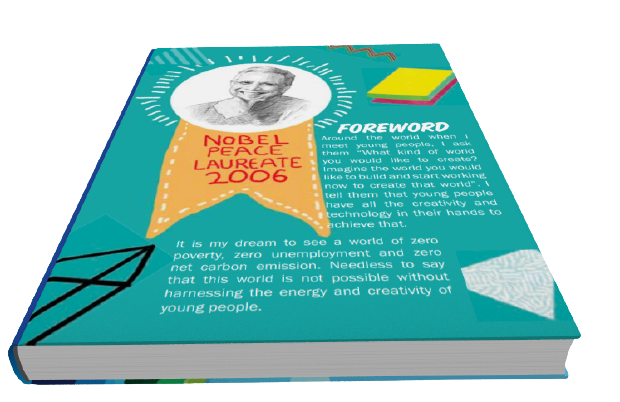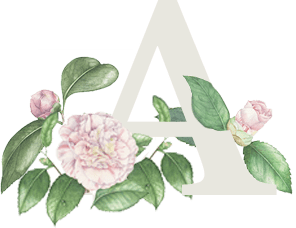 CATALYZING WELLBEING & IMPACT
About
Ashwin Naik is an entrepreneur and author on a mission to catalyze wellbeing and impact.
As an entrepreneur he has started multiple healthcare organisations – Manah Wellness (Platform for Preventive Mental health), Let's Talk (Helpline for Mental Health Support during COVID19), Vaatsalya (India's first rural hospitals network), Seraniti (India's first integrated mental health organization, acquired by Curefit) and We Scale Impact (Global Health Consulting).
He is the author of two books – The Healthcare Gamechangers, which profiles innovations around the world which have the potential to change the way healthcare is delivered, and #ChangeStartsYoung, a book about young changemakers who are starting as early as 11 years young.
Idea Toolkit for Healthcare Entrepreneurs
A great book for all the stakeholders in the healthcare ecosystem. It is thought provoking and inspiring prodding everyone to think of holistic wellness solutions. Dr Ashwin has done a great job in putting together a set of 12 entrepreneur stories from across the world. He weaves these stories under a unique 4-pronged framework - Everyone Plays: Expanding the healthcare ecosystem beyond doctors & nurses to include self, friends, families in the cure - Expand the Playground: Taking healthcare beyond the hospitals into communities - Invite New Players: Bringing in out of the box experts from engineering, technology, management, arts - Change the Rules of the Game: Shift the mindset It is a good book for healthcare entrepreneurs to look for ideas & principles as they build new age entreprises. Look forward to the next set of stories.
Healthcare Beyond Hospitals
An excellent book about providing healthcare beyond brick-and-mortar hospitals, it contains the detailed stories of entrepreneurs in India and overseas who are innovating new ways of providing care and healing by reaching out to the communities and society they live in. A worthwhile read for anyone concerned with or interested in the business or process of healthcare delivery.
A radical healthcare vision and its initial working examples
I sincerely believe that how you frame the challenge is more important than the way you respond to it. The challenge Dr. Ashwin Naik poses in "The healthcare gamechangers" totally impressed me. The question posed by the author is: What would healthcare look like when it is not doctor-centric, hospital-centric and treatment-centric? When I look around, not only do I see is a world contrary to Dr. Ashwin's vision, but I also see its growing importance. And yet, Dr. Ashwin goes at length to demonstrate that it is possible to create healthcare institutions where nurses are at the center or one coin health checkup happens at train stations or prescriptions involve music, dance, gardening, mindfulness rather than drugs. These case studies come from all over the world – Asia, Europe, the US, Africa, South America from developed and developing countries. Dr. Ashwin neither says that it is easy nor does he present any formula. However, anyone who finds the challenge posed by Dr. Ashwin interesting can get enough pointers from the book to get started. Anyone who is concerned about healthcare reform would find this book useful.
Great Book to know global perspective on Healthcare
This is a must read for anyone interested in learning about various successful models of healthcare. The book addressed some of the large scale fundamental issues that have plagued healthcare and gives some of the successful solutions to those problems. The other great thing is the emphasis on community and its role in delivering care. I learnt that family, doctors, nurses and neighbors can all add value in making the society healthier. Written in a simple language, this books offers multiple perspectives and learnings on delivering Holistic health.

Ashwin Naik, a doctor and founder of a successful hospital chain, offers a vision of the future of healthcare that surprisingly features neither doctors nor hospitals. Rather this intriguing book offers compelling insights into what is wrong with today's healthcare system and stories about the changemakers--and levers of change--that can lead to solutions.

In today's world, healthcare unfortunately gets equated with 'care of the sick' and the tertiary care behemoths hog the limelight. In such a scenario, Dr Naik's book brings in a refreshingly different approach and takes a much broader view of healthcare, and rightly so. He has managed to cover a host of issues ranging from non-communicable diseases and primary care to palliative care and prevention. Even more admirably, he has scouted for some of the most insightful examples across the world and shared their recipe for others to emulate.

Each profile is well-presented and thought-provoking, and the fact that they come from different parts of the world makes it even more interesting.

This book should be special...coming from the man who looked at creating an impact in one of the toughest industries...healthcare..
"This is not a book, it is a matchstick which can ignite the lamp of change. Buy it, read it, share it, gift it! Inspire a young mind today!!"
"Loved it. Very nice. So very kid (and adult) friendly!"
"If there's anything these past ten years of YourStory has taught me, it's that India is a land of millions of aspiring changemakers who have the passion and ideas to create lasting change. All they need is inspiration from role models to act on their ideas without fear. I believe the stories of the 20 young changemakers featured in #ChangeStartsYoung will inspire our youth to be like them. The book is filled with such well-told stories and so many beautiful illustrations that have the power to resonate with our youth, and the potential to start a movement of young changemakers across India. It's a book I would've wanted to write."
"Children are, and indeed have been, active participants in society. The wonders that India's nearly 500 million children can do for nation building, if truly given an opportunity, is hard to fathom. #ChangeStartsYoung is a brilliant attempt at capturing a sliver of this magic through the lives of children as young as eight. This book comes at an opportune time as the world rallies around World Children's Day in 2019 to celebrate 30 years of the adoption of the Convention on the Rights of the Child (CRC). Books like #ChangeStartsYoung don't just simply inspire young people. They also help adults to reflect and re-examine our opinions and attitudes, by considering children's potential as change agents. All we need to do is give our children a free rein, so they can actively participate at all levels to flourish as today's citizens!"
"Stories initiate changes. Role models drive changes. However, when you combine stories with role models, or rather stories of role models, this could result in something bigger than the sum of its parts. This could set the foundation for a deeper and longer lasting impact, especially on our youth. This beautiful and well-told book achieves this purpose. This book is not laid out as one that you can just read and move on with life, but as one which enables you to imbibe lessons, and most importantly put into practice."

FOREWORD
Around the world when I meet young people, I ask them "What kind of world you would like to create? Imagine the world you would like to build and start working now to create that world". I tell them that young people have all the creativity and technology in their hands to achieve that. It is my dream to see a world of zero poverty, zero unemployment and zero net carbon emission. Needless to say that this world is not possible without harnessing the energy and creativity of young people. I am glad to see this book #ChangeStartsYoung profiling inspiring young changemakers who are starting early in their lives, some as early as 11 years of age. These stories give me hope that the world of my dreams is indeed possible and young people are already leading the way. Each of us has much more hidden inside us than we actually explore. Unless we create an environment that enables us to discover the limits of our potential, we will never know what we have inside of us. What impressed me about the changemakers profiled in #ChangeStartsYoung is what I remind everybody: "If you follow the old roads you will always end up at the old destination. Old path is a path to disaster. Don't follow the old roads. Pursue your imagination. Build new roads to reach the new world of your imagination." #ChangeStartsYoung demonstrates that new roads are being built and I wish to see more changemakers to join this mission of #ChangeStartsYoung.
BLOG UPDATE
From our blog
Created on 2023-02-17 12:23 Published on 2023-02-17 12:40 Journaling is a daily habit to have a meaningful conversation with oneself. "Write what disturbs you, what you fear, what you have not been willing to speak about. Be willing to be split open." – Natalie Goldberg Journaling, or the act of writing down one's thoughts and […]