In a world where every city looks more of the same, Tokyo takes you by surprise.
And this happened without fail to almost 600 of us as we traveled to Tokyo for the World Economic Forum Young Global Leaders Annual Summit last month. Even though we knew that this is going to be a special place, none of us were prepared to be blown away by what we saw in the city and the experiences that we had with the locals.
ZEN IN THE CITY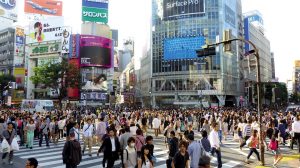 There are 13.62 million people in Tokyo and that makes it one of the largest cities in the entire world. One of the things that I noticed though is that even though there are that many people, there was a Zen like feeling when I was out walking along the streets. My experience was nothing like the times when I was in New York City or Mumbai, where you naturally pick up pace to keep up with everyone. In Tokyo, it was much different than that. I was able to walk at a slower pace while enjoying the views of the city. It was a very calming and serene experience for me as I realized that the city was always going to be there to enjoy and that there was no rush to see everything at once.
BUILD FOR EVERYONE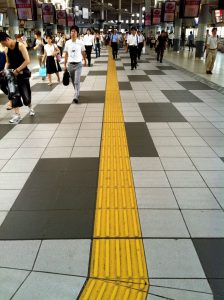 I also discovered that Tokyo was built with people of all abilities in mind. All of the subways, hotels, parks and streets were designed and filled with yellow lines so that they were accessible for everyone. I was amazed at the time and thoughtfulness that went into creating a city that everyone could love and enjoy.
IT IS OK NOT TO HAVE ALL THE ANSWERS
Many of us took a little trip and visited Yahoo Japan to listen to a panel of speakers as they discussed the future of media. Most of the time when I am listening to panel discussions, I am trying to distinguish who is speaking because everyone is talking over everyone else as they are sharing data, insights ad viewpoints. In Tokyo, though, there was none of that. Every single panelist was deliberate in their answers and let another person finish speaking before they started. At one point, a question was raised and the room was silent as all of the panelists looked at each other to see if one of them actually knew the answer. Finally, a panelist looked at us and simply said "sorry, none of us know the answer to that question". No beating around the bush and then saying – I don't know whether than answers your question.
LIFE AND AMBITION WILL NOT BE DEFINED BY WHERE WE ARE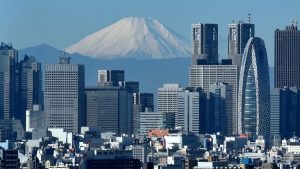 There are so many skyscrapers in the city, which I find puzzling, because they have had more than 300 earthquake tremors that have measured more than a 5.0 on the Richter scale. And that too in this calendar year. The city knows that they are located on the epicenter, but they are not going to let that stop them from having any type of building that they want.

SIMPLE IS BEAUTIFUL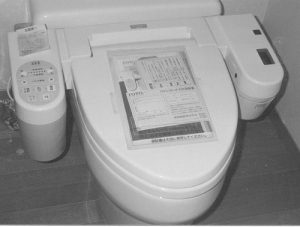 Everything in Tokyo focused on simplicity. Every presentation that we attended was presented in a simple fashion whether they were discussing drawing an electronic circuit with pen and paper or finding a way to choose individual cancer cells from blood. Even our hotels rooms were simple as well, but very functional. But when it's the toilet seat. Then, all bets are off! There is even an instruction manual stuck to it.
YOU CAN NEVER BE TOO POLITE
The people in Tokyo (and japan in general) are so very polite, almost to a fault. No one ever points to give out directions in Tokyo. Whenever I asked someone where something was, they would simply walk with me to
 my destination. It did not matter if it was 2 minutes down the road or 20 minutes, they simply did it to be nice. By the time it neared the end of my trip, I was basically expecting people to walk me to places that I didn't know how to get to.
One of the other Young Global Leaders, Esteban Bullrich, so eloquently highlighted this during the closing hour. He said they truly recognize the other and respect the other fully. They see each other as a person who has a dream like everyone else does and they all acknowledge and respect that dream. He urged all of us to respect our dreams and recognize the other.
The Japanese have a word for it "Omoiyari" in simple terms means "having a thoughtful and sympathetic regard for others"
YOU DON'T HAVE TO IGNORE YOUR PAST TO BUILD YOUR FUTURE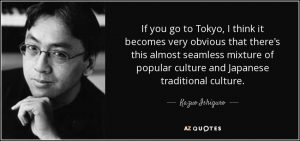 Tokyo is very modern, but that does not mean that they have ignored their past. We were able to visit many different ancient temples in between trips to the Mori Towers, Imperial gardens and Hitech scientific Labs. The city has managed to merge the newer buildings in spaces that are surrounded by the older ones, so that none of the history of the city is ever forgotten. Truly amazing.

AND FINALLY, ITS OK TO SLURP YOUR NOODLES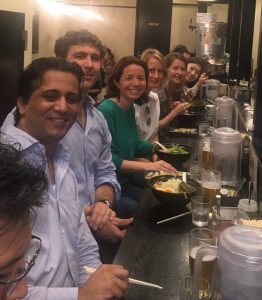 Many of us have been taught that it is not nice to make sound while eating but I found out that there are some traditions which are contrary to this norm in japan. E.g It is okay to slurp your noodles in Tokyo. Actually, people expect you to slurp your noodles as it is part of the Japanese food etiquette. It does make the noodle feast much more enjoyable at many of the quaint little ramen noodle shops.

My takeaways: Go ahead – slurp your noodles, soak in the zen of the lovely city, recognise the other and respect your dreams!
And oh be careful of the toilet buttons!