The journey of a social entrepreneur is full of ups and downs. Many give up on the struggle and many live to tell the tale. The only difference between the two is the never give up attitude. It doesnt mean that they are immune to the downs or not think of giving up, but they never actually do give up. I had the great opportunity to moderate a session on this very topic "The day i nearly gave up" with my fellow social entrepreneurs Neelam Chibber (Mother Earth/Industree Foundation), Madan Padaki (Head Held High/ GAP), Amit Jain (eHealth Point) and G Srinivasan (Rural Shores) at a panel put together by NASE during the Annual AFI forum at Infosys Campus, Bangalore.
"Giving up on giving up" with @ActionForIndia @madanpadaki @atmotherearth #NeelamChibber @EHealthPoint #Ruralshores pic.twitter.com/M3j8g6DOnT
— Aishwarya Raman (@Neogi_IFS) January 31, 2015

NASE India was setup to help grow social enterprises by creating a platform to learn from each other, and what is very powerful of this network is that members feel comfortable to share each other's challenges. And this panel did a fantastic job of sharing their challenges and journey with the audience.
Madan spoke about how in his previous venture, money was running out and when they had very little left, he and his cofounders got everyone in the company in a room and shared their situation and said that they will not be able to pay salaries for some time. Not only did everyone stick around, but pitched in extra hard to make sure that the company turned around and went on to become a very successful venture. Neelam spoke about how many times she has been over enthusiastic of her projections and when things didnt go as planned, she was unable to meet payroll for few months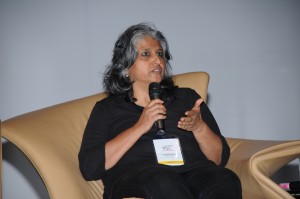 and she holds herself accountable for it. She also emphasized that the initial few members of the team are there for the vision and usually stick around. She emphasized the fact that she doesn't see them as employees but partners and they truly partnered with her in her 20 year journey as a social entrepreneur. Funding or cash flow has always been a challenge and continues to be on top of everyone's mind and it was very clear from the panel that judicious optimism coupled with transparency with the team so everyone pitches in during tough times is the only way to move ahead.
Madan Padaki shares his "4 C's" that influence success or failure: Customers, Collaborators, Cash, and Conviction. #AFIForum2015. — The Alternative (@_thealternative) January 31, 2015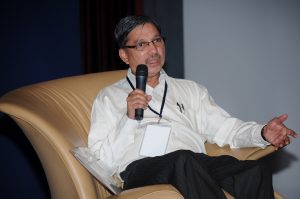 Srini and Amit shared their experiences when key team members left or significant change in plans and how it not only derailed their plans but also impacted their personal lives. Amit candidly shared an incident where he had planned a sabbatical with his family and had to cut short his leave when a key teammate resigned.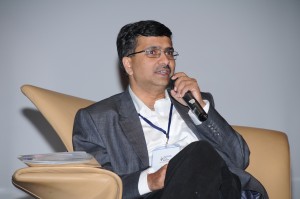 His family was aghast as it was a long planned and much needed break. But Amit convinced them saying that this is calling, he gave his entire career for this venture and he has to stand by when the venture needs him most. Srini spoke about how they convinced key teammates away from high paying jobs and have managed to hold on to them because of the cause of the social enterprise and the conviction of the founders. What emerged was the power of conviction for both of them and how it helped both weather tough storms.
Chibber: I would continue [despite various setbacks] because of the craftsmen I work with. #AFIForum2015 pic.twitter.com/HFnXpt37y7 — The Alternative (@_thealternative) January 31, 2015
We then shared our experiences with mentors and advisors and Amit recounted an episode when a key advisor put in personal money to bail out the company. Srini highlighted that even though they have an illustrious advisory board, he believes the internal team is the bond which holds everything together. Neelam shared her thoughts on how advisors have helped her navigate difficult times even though she had no formal training in business and entrepreneurship. Everyone reiterated the point that having a close group of advisors/mentors who can give feedback on how the venture is moving is critical and also emphsised the power of cultivating such network proactively. Many times insights and advice comes outside of the formal advisory board.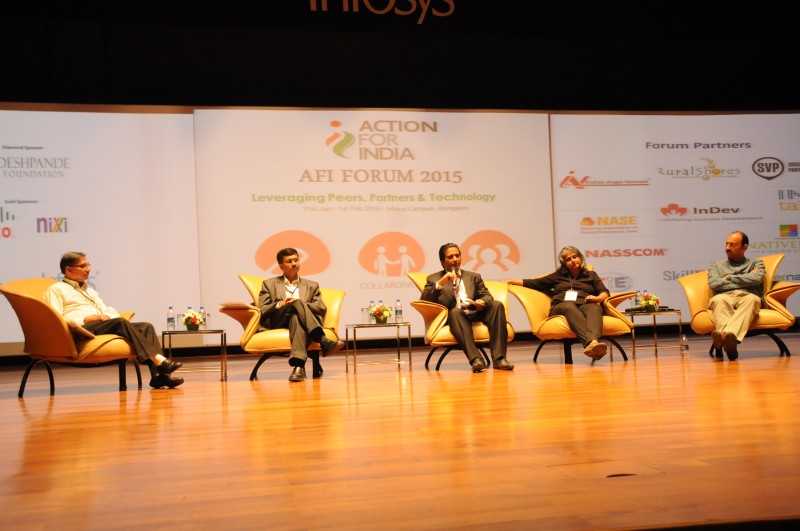 We closed the panel sharing our thoughts on how our spouses have not given up yet but many a times it was a close call. Srini shared an interesting anecdote during early part of his career, when his punjabi landlady hid his wife when he returned late on night to teach him a lesson which he has not forgotten. Amit highlighted the fact that he is married to his childhood sweetheart whom he knew since sixth grade. He, as a matter of fact, believes that consistency is his strength and he quotes the above to demonstrate it. Neelam and Madan agreed that having a strong support system at home is critical both when things are going well and not so well. It was a delight hearing from my c-opanelists and my take away from the session was – funding or cash flow isssues have hit everyone in the sector, committed team mates always help makes things work if you are transparent with your team, its good to be realistic about projections and not get carried away, build a trusted informal and formal advisory board, and appreciate your family for putting up with you. And finally, the thread which will tie this all together and rally everyone along with you is your conviction.
  Chibber: In social entrepreneurship, EQ (Emotional Quotient) is more important than IQ. #AFIForum2015 — The Alternative (@_thealternative) January 31, 2015